OUR MISSION
Our mission at Healthy for Life Wellness Center is to help as many people as we can find a path to live a healthier more productive and enjoyable life.
Our center is designed to fulfill a unique need within the health care community by providing education and services in healthy living principles to help you to achieve your highest health potential.
My philosophy:
"The secret to successful treatment is personalized active care.
I always take the time to work one-on-one with patients during their care. I take the time to explain everything I do and design a program of care specific to each person's unique needs. I help you to understand the cause of health problems so you can help yourself be healthier too."
If you are sick and tired of being tired and living in pain which is limiting you from living life fully we have solutions for you.
LIVE YOUR LIFE WITH VITALITY
Our goal is to help all individuals of all ages and all stages of health and illness improve their quality of life through the integration of high quality integrative medicine, nutritional and physical therapies, provide education in the principles of wellness and to provide services and products that promote graceful healthy aging, vitality and longevity.
We provide active ways to promote your well-being, vitality and longevity.
At our center we provide care for the entire family.
HEALTHY FOR LIFE WELLNESS CENTER OFFERS SOLUTIONS TO LIVE A BETTER LIFE
Our goal is help you find a better life to enjoy and fulfill your dreams
To enjoy life we must use our body to its fullest potential. Only by understanding how to tap into our body's abilities can we achieve a better life. We work with you, no matter what your age, to get you healthy It all starts with a healthy body. A healthy body allows you to accomplish great things.
When you are healthy you can do more and can live longer to enjoy your life.
We provide personalized services and resources to get you healthier.
We help you learn how to stay healthy to achieve peak performance in your daily life.
We teach you how to age gracefully to live a longer quality of life
We help you minimize your risk for illnesses that take time away from enjoying your life.
We help you go from pain to optimal health, naturally!
We can help you live up to genetic potential and your natural talents
Healthy for Life Wellness Center is the Office of Dr. Christopher Z. Lachowski
Integrative Functional Medicine – Physical Medicine - Chiropractic – Natural Medicine – Personalized Nutrition – Lifestyle Medicine - Healthy Aging & Longevity Promotion
Our office, the Healthy for Life Wellness Center is a privately owned facility directed by Dr. Christopher Z. Lachowski. We are conveniently located in Southeastern Connecticut to serve the entire New England region. Other individuals living outside the New England region may consult with us through our Healthy for Life Wellness Education at a Distance Program.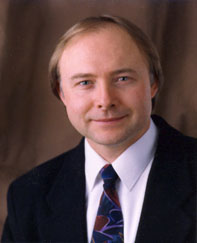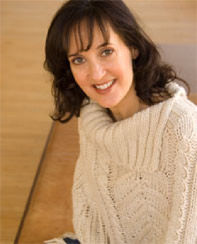 CHRISTOPHER LACHOWSKI
Dr. Christopher Z. Lachowski, is an advocate in the appropriate integration of a multi-disciplinary approach with a wide variety of physical, nutritional, lifestyle and natural therapies to design a treatment approach which is specific to your individual needs and is a compliment to any current medical treatments.

He is a physician specializing in the practice of physical and lifestyle preventive medicine.
He is licensed as a chiropractic physician, DC, by the State of Connecticut since 1988.
He is a Board Certified Clinical Nutritionist by the ACBN and has a master's degree in human nutrition. He has certification in radiology, acupuncture and physiotherapy and postgraduate training in natural medicine and botanical medicine. He has a certification by the International College of Applied Kinesiology as a specialist in muscle therapy and applied kinesiology. He is Board Certified in Occupational Health serving as an Occupational Health Consultant, working with industry to design occupational health and wellness programs. He is a Certified Ergonomic Specialist, CES, in ergonomic workstation design and workplace modification. He served as a Sports Medicine Consultant to the Zephyr Cycling team.

He attended SUNY at Buffalo, receiving his undergraduate Bachelors degree in Biomechanical Engineering. While attending the National College of Chiropractic, Dr. Lachowski was employed as a biomechanical engineer for the NCC Spinal Ergonomics and Joint Research Lab contributing to research in a low back pain study.

He stays active in the outdoors with many activities and continues to participate in sports as a triathalete, cross-country skier, hockey player and tennis player. He is an advocate of maintaining a clean environment and lectures frequently in the Southeastern region of CT.
What is D.C.?
This stands for doctor of chiropractic, chiropractor or chiropractic physician and is a state licensed and federally accredited profession. A chiropractor is trained to examine, analyze and diagnose the human living body and its diseases and administer treatment to the human body by manual manipulation, mechanical, electrical or natural methods including acupuncture. This includes the use of heat, water, light, exercise and the administration of foods, food concentrates, food extracts and vitamins.

What is the ACBN?
The ACBN stands for the American Clinical Board of Nutrition. It is the first federally accredited board for the certification of practitioners of nutritional medicine. For more information visit ACBN.org
DENISE LACHOWSKI
Denise Lachowski is a business partner of the Healthy for Life Wellness Center. Denise has been married to Dr. Chris since 1997 and has been assisting him in all aspects of the practice ever since, as office manager and at the reception desk. She is the first person you meet when you come to the office or call on the telephone, and will answer your initial questions and schedule your appointments. In helping to connect with the community, Denise coordinates the doctor's lecture schedule and acts as a liaison between the office and community businesses. She is also very knowledgeable about basic skin care and can guide you toward a healthy skincare regime utilizing the many all-natural products available in the office.
Denise is a dancer, singer and actress who choreographs and performs in professional productions and concerts throughout the year. She utilizes her abilities in the office by teaching dance inspired exercise classes with an emphasis on flexibility, balance and fluidity of movement. In their spare time, Denise and Dr. Chris play tennis, hike, kayak, camp, and in the winter months, cross country ski, snowshoe and ice skate. Dr. Chris and Denise believe in a healthy, balanced, active lifestyle and incorporate those beliefs into all aspects of their life.